LOCATION: Richard's Bake & Shark - Maracas Bay, Trinidad.
"I found her $2000 sunglasses and she was so happy she wanted to buy me a bake & shark. I told her 'NAHIE', just add me on facebook" - @steups
After purposefully trying to get myself stranded in Miami 12 hours prior, I woke up to a sustained round of applause, only to realise that it wasn't applause, but rain - and I was home sweet home in Trinidad. Not long afterwards, @steups blew up my digits, because it was BEACHDAY x MARACAS for Roxie's burrday. Not gonna lie, the idea of Maracas x Bake & Shark first ting in the morning made it feel like it was my burrday. 
Everything on Maracas was unusual on this day. All the morning rain had cleared by the time we came over the hills. It turned out to be a gorgeous day, with just enough clouds to not kill you with that unforgiving and unrelenting sun.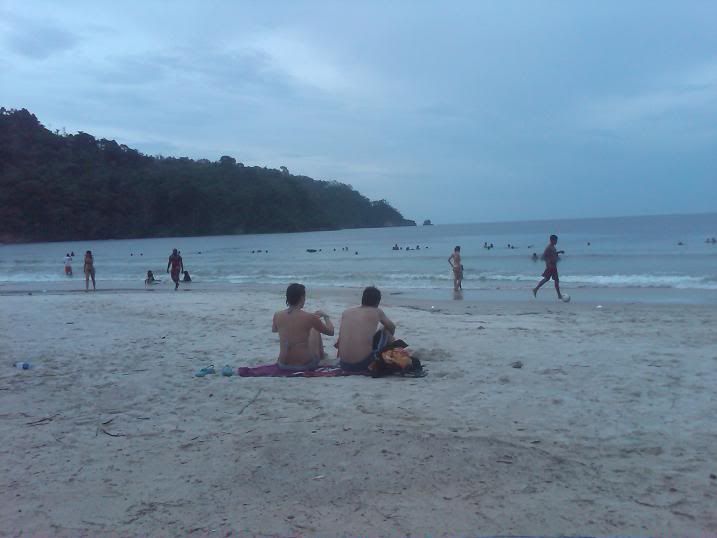 Richard wasn't there. The water was unusually calm, and there were more ripples than there were waves. We spent a startling 3 1/2 hours in the water. There was absolutely NO LINE at Richard's, and it seemed like they were actually serving shark and not catfish, in the bake and shark. However, the most bizzare thing might have been the guy who was trying to swim out to meet his buddies in their boat, with a bag of 3 Bake & Sharks, while one of them tried to retrieve the bag with a net, before it got soaked. I'm sorry for the guy who got the one at the bottom of that bag, because it ended up going for a little dip in the water, and probably looked nothing like this bake & shark in it's untouched state: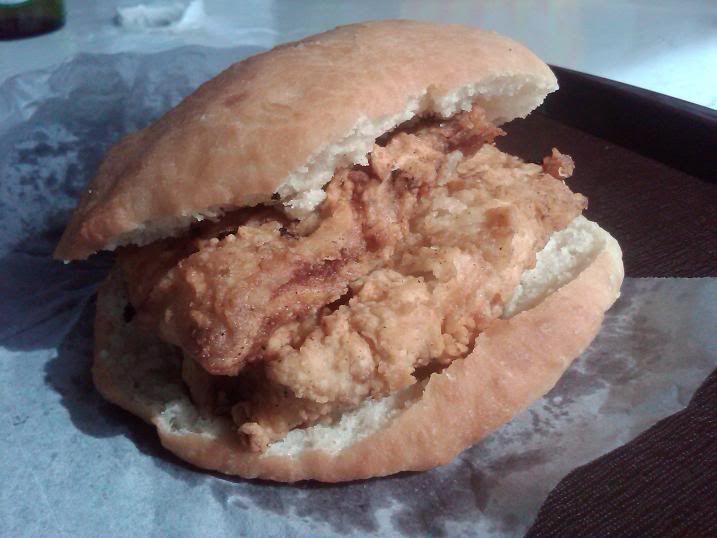 Today I was given two generous hollywoodesque fillets. It was shark on shadon beni on garlic sauce on tamarind sauce, on top of shark on shadon beni on garlic sauce on tamarind sauce - inside a fried bake. I essentially had created a sammich inside of a sammich.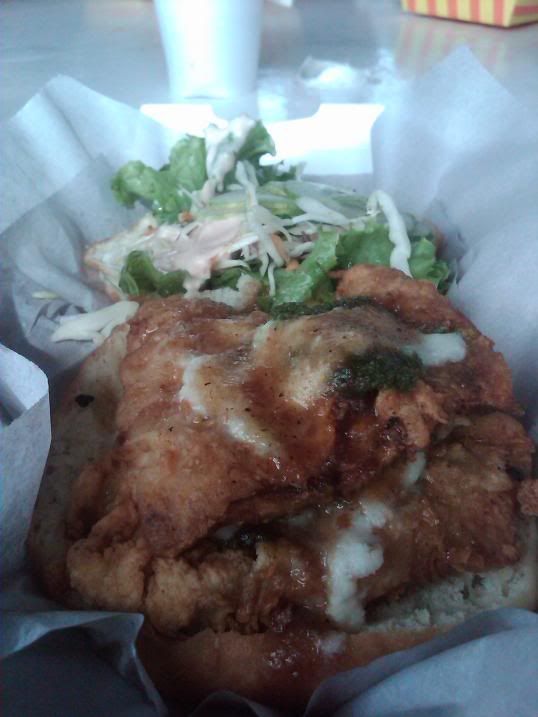 The longest wait must've been getting around the condiment line, because I devoured that sammich in record time. I mean, I annihilated it beyond recognition of what must have come before in that royal castle looking box.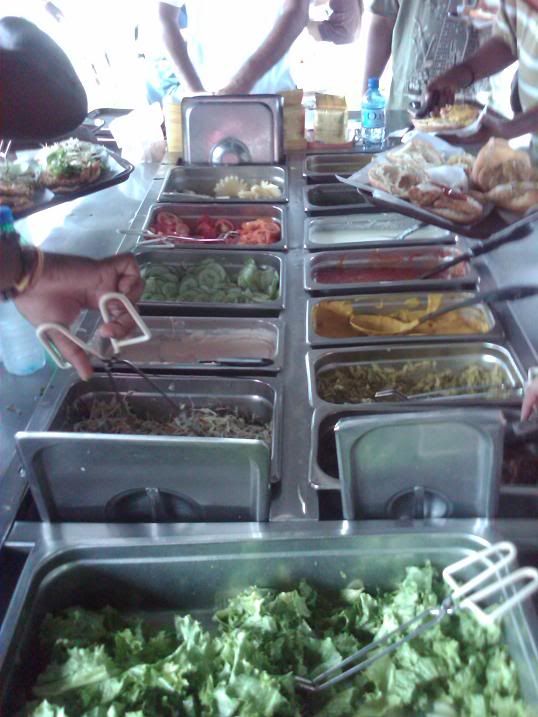 In addition to the condiments I added were, lettuce, slaw, cucumber and thousand island. It laid out perfectly, and came together even more magically. Doesn't this stuff just make you want to lick your computer or cellular device?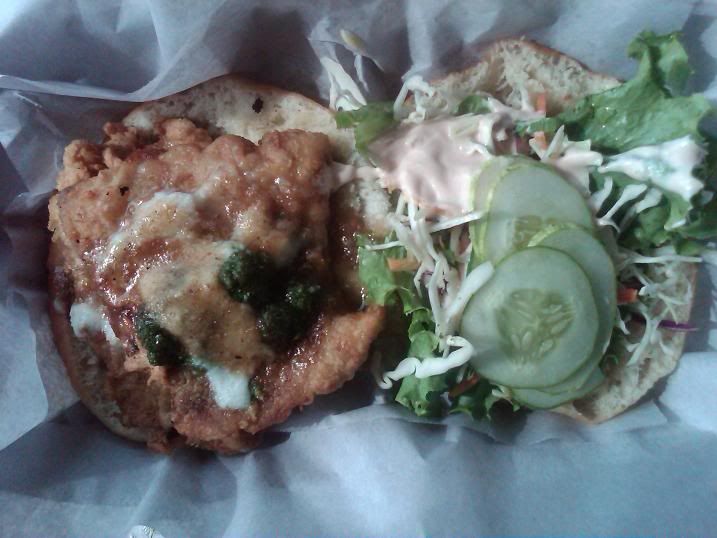 There's no need for me to further explain this bliss. There are no more superlatives that's already been covered in this Tumblr. It's already been done. 
However, it was a burrday party beach brunch lime afterall, and thus, the ice-cream plans fell through, and were replaced by more food and drink of course. Why not? So first there was the obligatory visit to Zahir aka The Jean-Claude Van Damme of gyros on Arapita Avenue, before walking down to La Havanna for NO SHOWER HAPPY HOUR. Perfect ending made even more perfect by the Coco Lounge go-go dancers flexxing on top of the wall entertaining drivers-by and patrons of other establishments, right under the grace of the moonlight. It wouldn't be Trinidad otherwise.